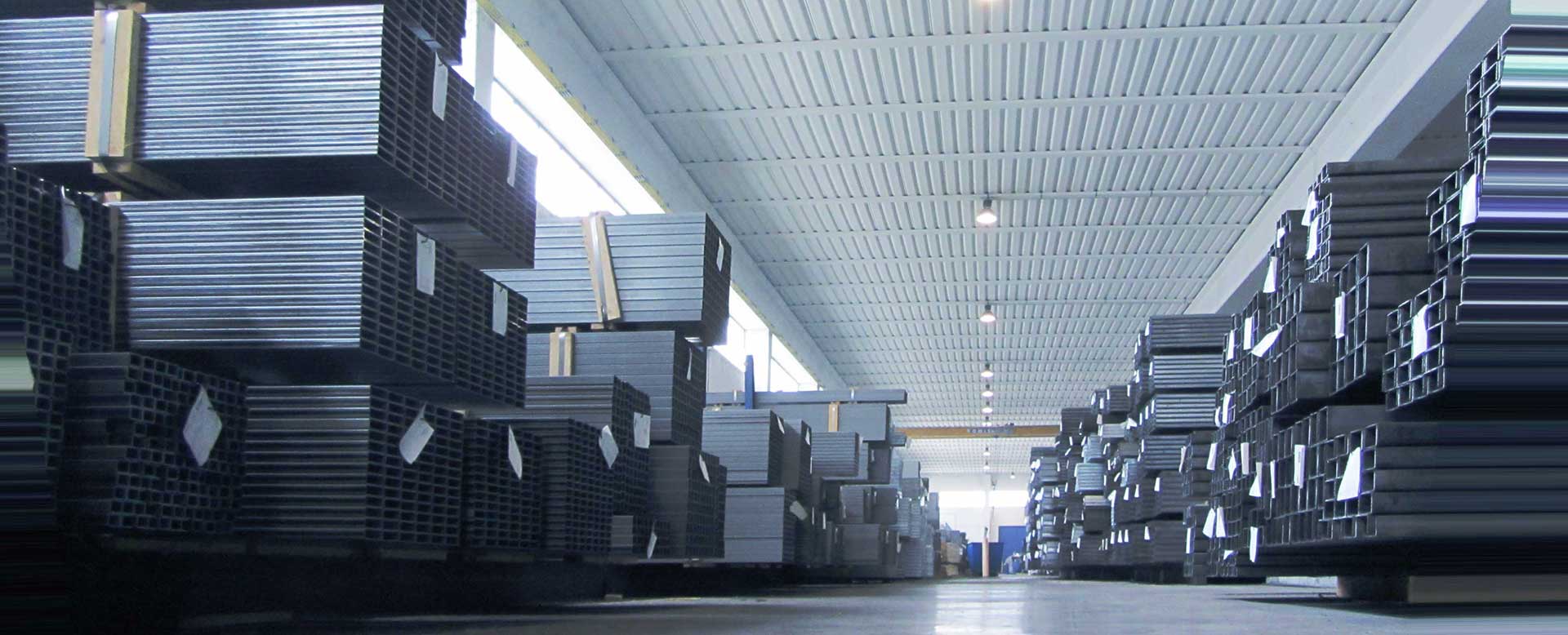 MORE THAN 10.000 TONS
OF
STOCKED PROFILES
A wide warehouse for finished products is one strength of the company.
The stock of standard products allows immediate deliveries throughout Italy and abroad also for partial loads.
An area of more than 50.000square meters is used to stock more than 10.000 tons of products.