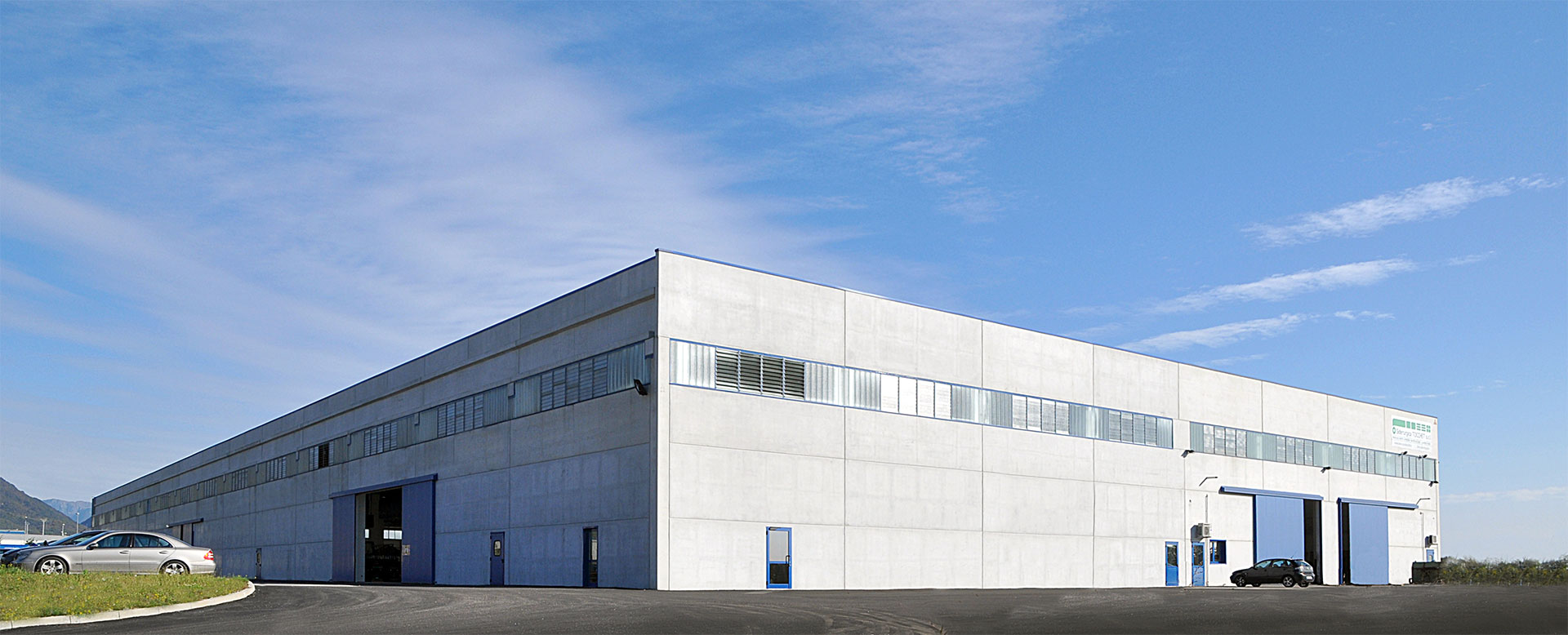 Siderurgica Tocchet has always been a company with focus on high-tech-investments.
Primary objective is meeting increasing demand of quality products in shortest time throughout the Italian and foreign market.
Commercial and logistic capacities are becoming always more important on the Italian and international market.
An area of over 50.000 sqm, divided in two warehouses, can hold more than 10.000 tons of finished and semi finished products.
The production process, using modern quality management tools, allows continuous testing from the production to the after sales granting certified products. Respect, protection of the environment and safety on the job place ensure a continuous development in the location
A WIDE AND SPREADED DISTRIBUTION NETWORK
The company has a global vision on the market,  it's export-oriented and thanks to its high skills and innovation techniques the is able to supply, it definitel reaches a high level of competitiveness and is a leader on the international markets with a wide distribution network.
A constant post-service assistance and the respect of the European norms allows the company to compete on the main markets successfully.
President
Mr. Battista Tocchet
Tel. +39 0427 799770 int. 213
info@siderurgica-tocchet.it
Purchase
Mr. Michele Tocchet
Tel. +39 0427 799770
Mob. +39 348 2537701
michele.t@siderurgica-tocchet.it
Administration 
Mr. Roberto Zangirolami
Tel. +39 0427 799770 int. 212
roberto.z@siderurgica-tocchet.it
Domestic sales
Mr. Matteo Barbazza
Tel. +39 0427 799770
Mob. +39 345 2626669
logistica@siderurgica-tocchet.it
Production
Mr. Matteo Barbazza
Tel. +39 0427 799770 int. 222
logistica@siderurgica-tocchet.it
International sales 
Ms. Suna Camatta
Tel. +39 0427 799770 int. 224
Mob. +39 337 1092863
suna.c@siderurgica-tocchet.it
Quality/Certificates
Ms. Paola D'Arsié
Tel. +39 0427 799770 int. 219
paola.d@siderurgica-tocchet.it